Understanding Lion Slots Casino Cashout Withdrawal Methods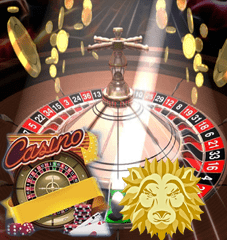 Lion Slots Casino helps you cashout your winnings quickly and easily, using one of their three accepted withdrawal methods. They allow players to receive their money using wire transfers, Bitcoin, or the uPayCard method. Each of these methods offer unique benefits, transfer speeds, and more, which are outlined in more detail below; however, no matter what method you use to withdraw your winnings, Lion Slots Casino cashouts are provided in reliable, safe, and secure online banking transactions, as well as prompt payouts to help you enjoy your earnings as soon as possible.
Each withdrawal method can be accessed via the Lion Slots Casino software. To begin, you need to click on the withdrawal button the main screen of the Lion Slots Casino and enter the amount you wish to withdraw, as well as the method you wish to use to receive the money. The system will register your withdrawal immediately and begin to process the transaction. If you wish to cancel your withdrawal request, you can do so within the first 24 hours of your initial request. New players may be subject to additional verification processes to help promote additional security measures.
You can leave a balance in your account until you are ready to withdraw the funds. Remember that withdrawals may be subject to minimum and maximum amounts, and they vary by offer. Transactions at lower limits may be subject to fees that will be waived when you transfer higher amounts. The specifics are outlined below.
Lion Slots Casino makes cashout easy, and with the three withdrawal methods available, you can get your money when you want, where you want - simple as that!
Wire Transfers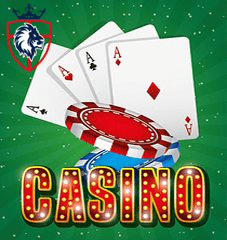 One of Lion Slots Casinos cashout withdrawal methods is a wire transfer. You can transfer your winnings directly to your bank account via their website. These transactions may take between 5 to 10 working days to appear in your account. All you need to do is make sure that you enter the bank wire information in the Lion Slots Casino software. You can find the information for your bank on your online banking page, but if you have any questions, you can also contact your bank directly. They will help you locate the appropriate details to make your wire transfer a breeze.
If you are transferring less than $500 via wire, you will be charged a $35 processing charge. This will be automatically deducted from the withdrawal payment amount. This fee does not apply if you are withdrawing more than $500. You may be charged additional fees based on your bank, and you should check with them to see if any additional fees apply. Lion Slots Casino is not responsible for these additional fees with the withdrawal method. In order to process your withdrawal, your bank account must accept international wire transfers. Reach out to your bank directly to verify prior to initiating your wire transfer. Understanding what rules your bank has will help your Lion Slots Casino cashout process more quickly. Customer service can help you if you have any questions.
Cashout With Bitcoin
Another of the Lion Slots Casino cashout withdrawal method is to receive your funds via Bitcoin. If you were paying with Bitcoin initially when you made a deposit, you can make your withdrawal using Bitcoin as well. All you need to do is enter the amount you wish to withdraw, and paste your personal Bitcoin account address. Once you complete your withdrawal request, it will take between 1 to 24 hours to be available in your account. This withdrawal method is that easy!
You must make at least one deposit via Bitcoin in order to withdraw using cryptocurrency. Lion Slots Casino may reject cashouts using cryptocurrency if they suspect your original deposit originated from illegal, unauthorized, or criminal activity among other reasons. Wins that are from a Bitcoin deposit can only be withdrawn and paid via Bitcoin. This means that you cannot withdraw funds via Bitcoin unless you have been playing with Bitcoin, and additional verification means may apply when you initiate any withdrawal transaction.
uPayCard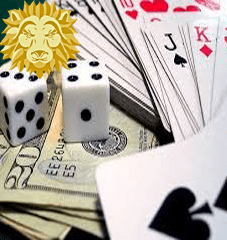 uPayCard is an international money transfer solution, which allows you to receive your cashout from Lion Slots Casino. This withdrawal method allows you to receive your winnings instantaneously. You need to have a free uPayCard in order to take part in this withdrawal method, and you should set up your account on their website. Once you have an account, all you need to do is enter your information on the Lion Slots Casino software. This will be transferred to your account immediately. This is the fastest option for cashout that Lion Slots Casino offers, so keep that in mind if you want to receive your winnings quickly.
Much like Bitcoin, in order to withdraw money to your uPayCard, you must have used this method to make at least one deposit. It is called an e-wallet, and the same terms apply. Your deposit must not have any suspected ties to criminal, illegal, or unauthorized activities, and any suspected violation can cause your winnings to be voided. Full terms and conditions apply, so make sure you know how this payment method works and what rules you are subject to when utilizing this method.
The Fine Print
Each withdrawal method is subject to its own unique terms and conditions, as well as the general casino terms. In order for you to withdraw your money, you must first meet the Lion Slots Casino terms, as well as the terms of any specific bonus or promotional offer. Full details are available on the website, and these are subject to change at any time.
In order to initiate a withdrawal using any of the Lion Slots Casino withdrawal methods, you must submit the following documentation: front and back copies of the card used to deposit (please only make the first six and last four digits visible and block out the rest); recent proof of address no older than three months (like a utility bill or bank statement); front and back copies of a valid government-issued ID (like a driver's license or passport); and a completed transaction declaration. You will also need to schedule a verification call with customer service as a final step. This will help protect your security, and additional documentation may be required to process your request.
Your account and any withdrawals may be subject to audit by Lion Slots Casino, especially when cashing out. If they suspect that you are participating in fraud or other account abuse, your account may be closed and any bonus and winnings will be voided. The full details are available on the website, so make sure you know all the details to prevent losing any money for a silly mistake.
If you are trying one of the withdrawal methods after using bonus money, make sure you meet the offer's terms prior to initiating the transaction. Any deposit and deposit bonus may be subject to a 30x wagering requirement before a cash withdrawal is allowed. For example, if you donate $100, you will receive a $200 welcome bonus. In order to withdraw any funds, you must wager $9,000 [or the original deposit (100) plus the welcome bonus (200) times 30 (specific wagering requirement)]. If you do not meet the requirements, you will be unable to initiate a withdrawal from your account.
You must deposit a minimum of $25 and wagerer this amount at least once through before Lion Slots Casino will pay you any withdrawal. Other offers may require a different deposit and wagering amounts, so make sure that you read the full details. If you do not meet these requirements and you initiate a withdrawal, it will be voided with no exception.
Accounts may be subject to processing limits, and you may be limited to a $5,000 withdrawal limit per week. If you have one or more pending withdrawals in your account, you are not eligible to receive any additional offers until the pending transactions have processed or are canceled. Withdrawal transaction time frames may vary, and until the transaction is processed, you can reverse the request from the casino lobby within the first 24 hours.
Withdrawal Methods Security
Lion Slots Casino can cashout winnings using three withdrawal methods: wire transfer, Bitcoin or the uPayCard. With these options, you can receive your winnings instantaneously or in up to 10 business days depending on your bank. Given the online nature of the business, you may be wondering how secure your payments may be.
Lion Slots uses SSL digital encryption to protect all electronic transactions. This is the standard for all internet transactions and required by most financial institutions. It is safe, but if you have concerns about submitting information online, you can also share your information over the phone with one of our trusted customer service representatives.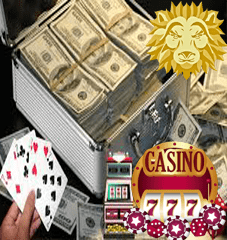 Lion Slots Casino is committed to fraud prevention and has many plans in place to help detect any fraudulent activities. This will ensure the integrity of the casino, as well as the many customers who enjoy their services. There is fraud oversight on every transaction, and because of this, you may be asked to share proof of identity and additional documentation prior to depositing and withdrawing any funds from Lion Slots Casino.
If you have any questions about any of the withdrawal methods or how to cashout at Lion Slots Casino, please contact their customer service via phone, email or live chat on their website. They are available to help you understand any issues you may have regarding withdrawal transactions, limits and any additional terms your transaction may be subject to.